Access2Markets allows businesses and individuals to obtain useful information about trading with third countries, such as on tariffs, taxes, procedures, formalities and requirements, rules of origin, export measures, statistics, trade barriers and much more. The platform also allows to access key information needed for trade in services as well as for investment and procurement in 3rd countries. Lastly, it is also possible to learn about EU trade agreements, how to benefit from them and read stories on successful companies using them. Access2Markets is here to help you and your business for import and export.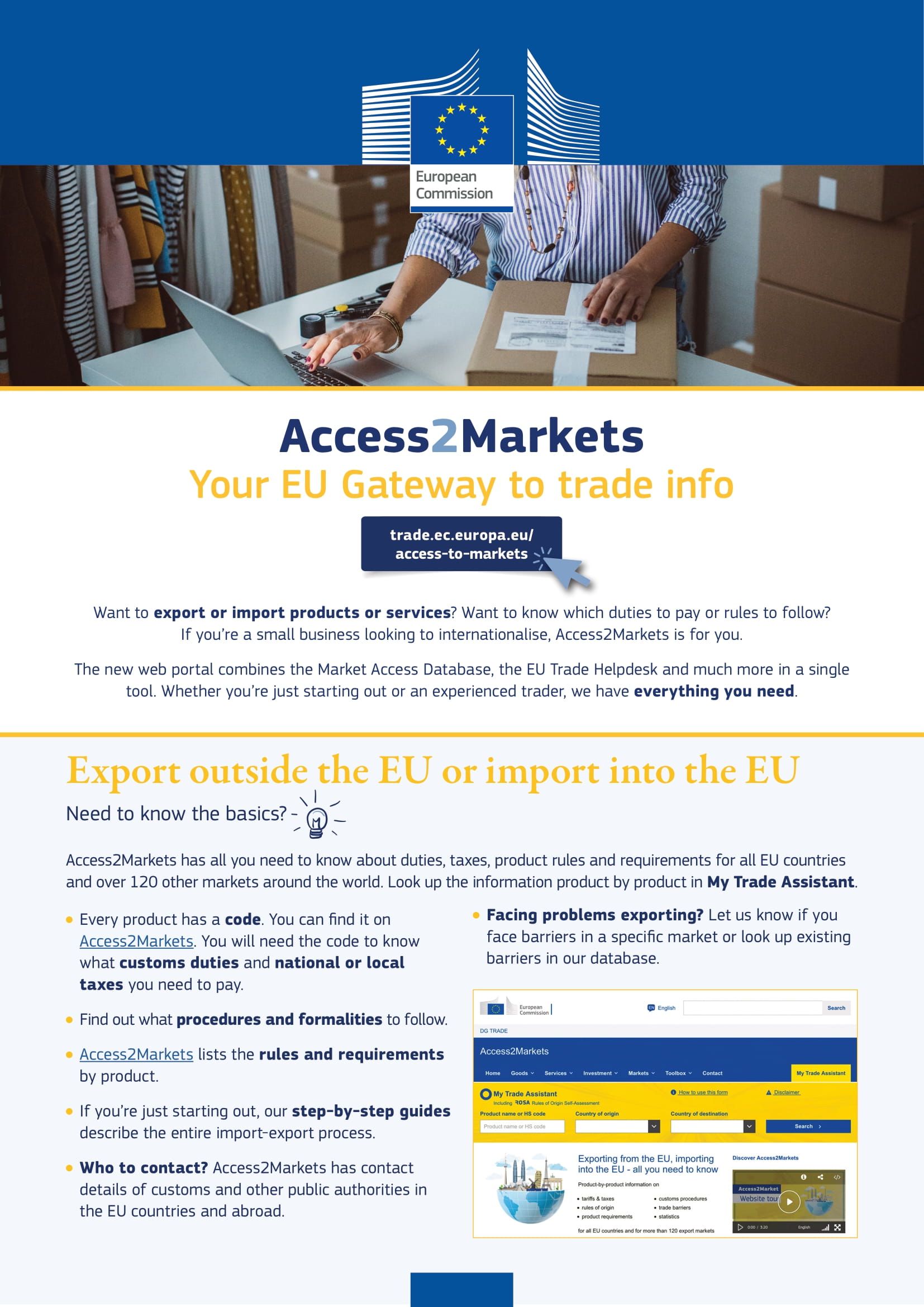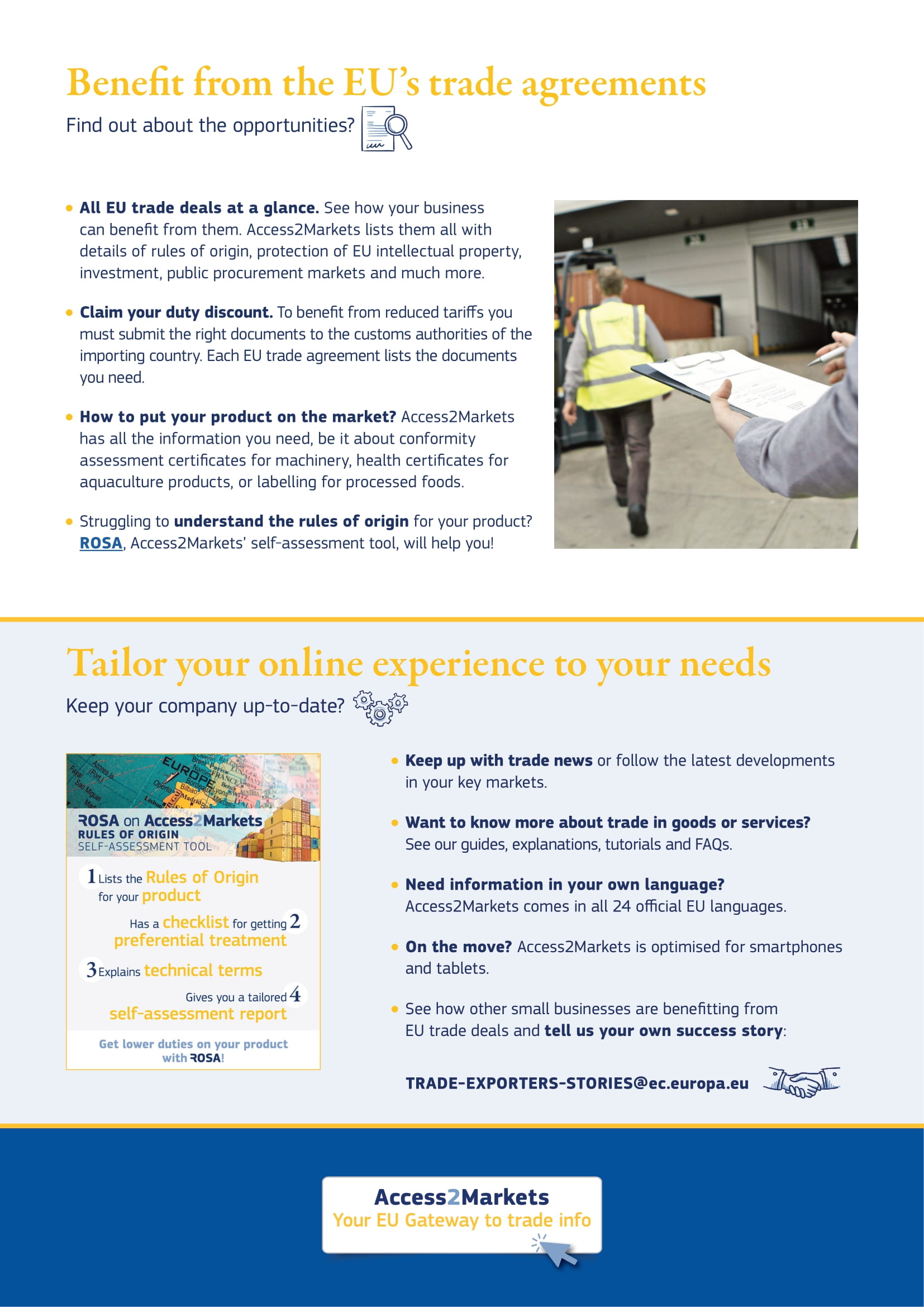 Watch this explanatory video on how the Access2Markets portal can help exporters find all the key information they need to know about:
Single Entry Point
The Single Entry Point is the first point of contact within the European Commission's trade department for all EU stakeholders who are facing market access issues in third countries or who find non-compliance with sustainability commitments.
Access the contact form here 
For information about upcoming training sessions or other events on Access2Market you can consult the events page.